Competitions — Wildflower Photo Competition for Schools
Open for Entries 06/05/2022 until 01/07/2022
Fremlin Walk is working with local schools St Pauls and Loose Primary to run a Wildflower Photo Competition!
The schools signed up in April and will be distributing hundreds of packets of wildflower seeds to their pupils, to grow either at home or at school over May and June.
Once the flowers have bloomed, children have been asked to get creative and take photos of their flowers. Photos submitted to Fremlin Walk will be judged by a panel and a favourite photo will be selected.
The winning pupil's photo will be featured on the Fremlin Walk website, Facebook, Instagram and Twitter pages and the winners class will win an arts and crafts bundle worth £150.
We're excited to see our wildflowers bloom!
Fremlin Walk have launched this initiative to encourage the planting of bee friendly wildflowers in our quest to save the bees. To find out how else Fremlin Walk are helping to save the bees, read on…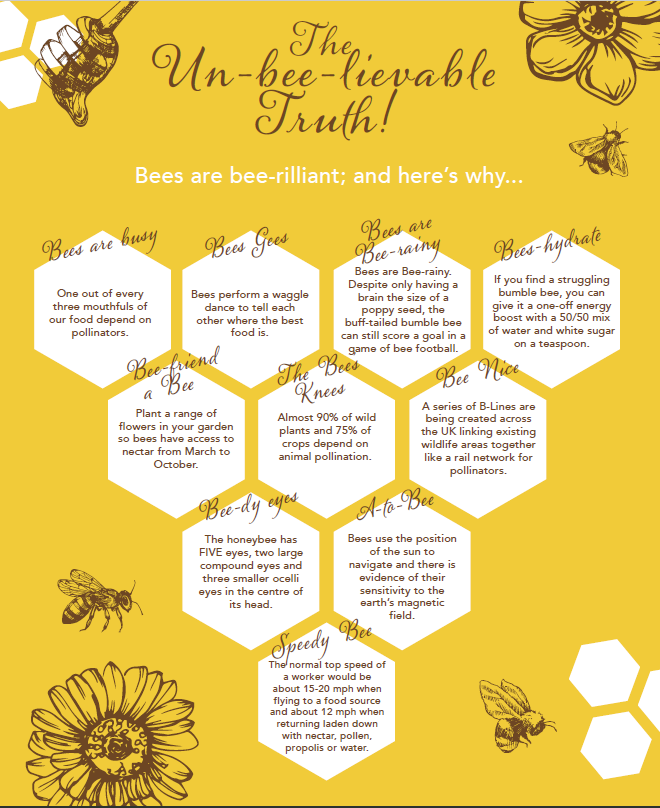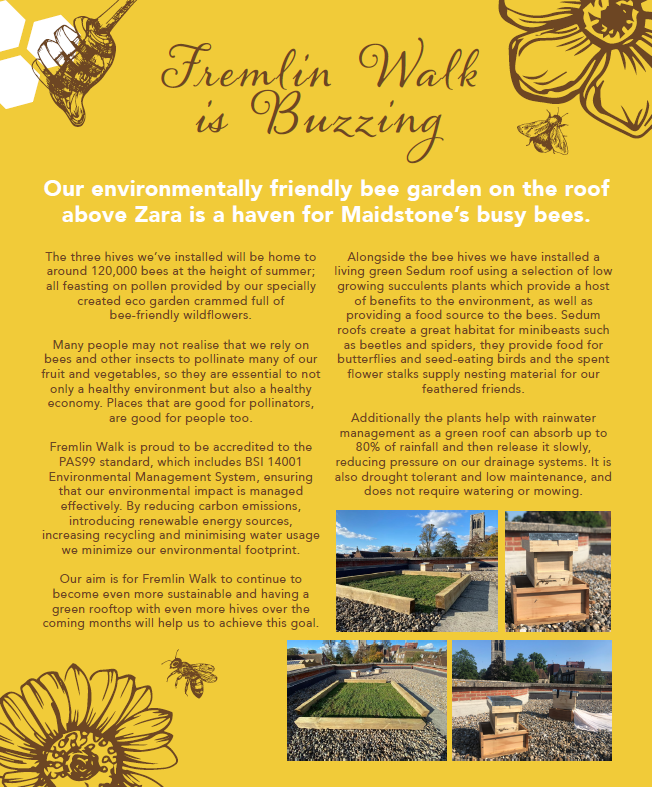 Terms and Conditions
The Fremlin Walk Wildflower Photo competition is open to schools who have been contacted and sent wildflower seed packets from Fremlin Walk.
Children from the selected schools can enter the competition by emailing a digital copy of their wildflower photo to content@frogboxmarketing.com before 1st July 2022.
Photographs must be taken by the entrant.
Photographs should ideally be at least 300px wide and high resolution.
Photographs must not include children or other people due to permissions.
One winner will be chosen at random and contacted via email. The school of the child will also be notified. The winning entry will be published across the Fremlin Walk social and digital channels.
The winning pupil will win their class an arts and crafts bundle to the value of £150, to be agreed with the school.
All entries received will be featured in a photo album on the Fremlin Walk Facebook page.
The photographs may also be used for future campaigns for Fremlin Walk and entry into the competition implies agreement for this usage.
Full terms and conditions apply and can be found here.