Events — One Great Dare for One Great Day
16/07/2019 until 31/07/2019
Could you abseil down Fremlin Walk for Great Ormond Street Hospital?
We asked the question and 11 daredevils threw their hats into the ring – not only to abseil a terrifying 100ft down the front of the shopping centre, but also to raise at least £100 in sponsorship for One Great Day, Great Ormond Street Hospital's annual fundraiser.
On a gloriously sunny Sunday morning, they lined up, hearts beating fast, and one by one, with the help of our experienced abseiling team, braved their fears and went over the top (definitely the hardest bit!) to complete the challenge! What's more, they also beat their target in pledged donations, raising a staggering £2,667.50 for charity!
Veteran abseiler, and Fremlin Walk Centre Manager, Lloyd Wright, said "Fremlin Walk is a long-term supporter of One Great Day, so I'm absolutely thrilled that we've raised our highest amount in donations yet!  We're so proud of all of our abseilers – not only for facing their fears and abseiling the 100ft down the front of the centre, but also for raising so much money for such a great cause!"
ONE GREAT DAY is Great Ormond Street Hospital's UK wide annual charity fundraising day. A registered charity the day was initiated by parents whose son received care at Great Ormond Street Hospital.
The aim of the charity is to inspire, engage and empower communities to make a difference by getting involved in a series of local fundraising events held within shopping centres across the UK on ONE GREAT DAY!
ONE GREAT DAY was established in 2014 and has so far raised over £500,000 for more than 110 different children's health charities across the country. To find out more visit the ONE GREAT DAY website here.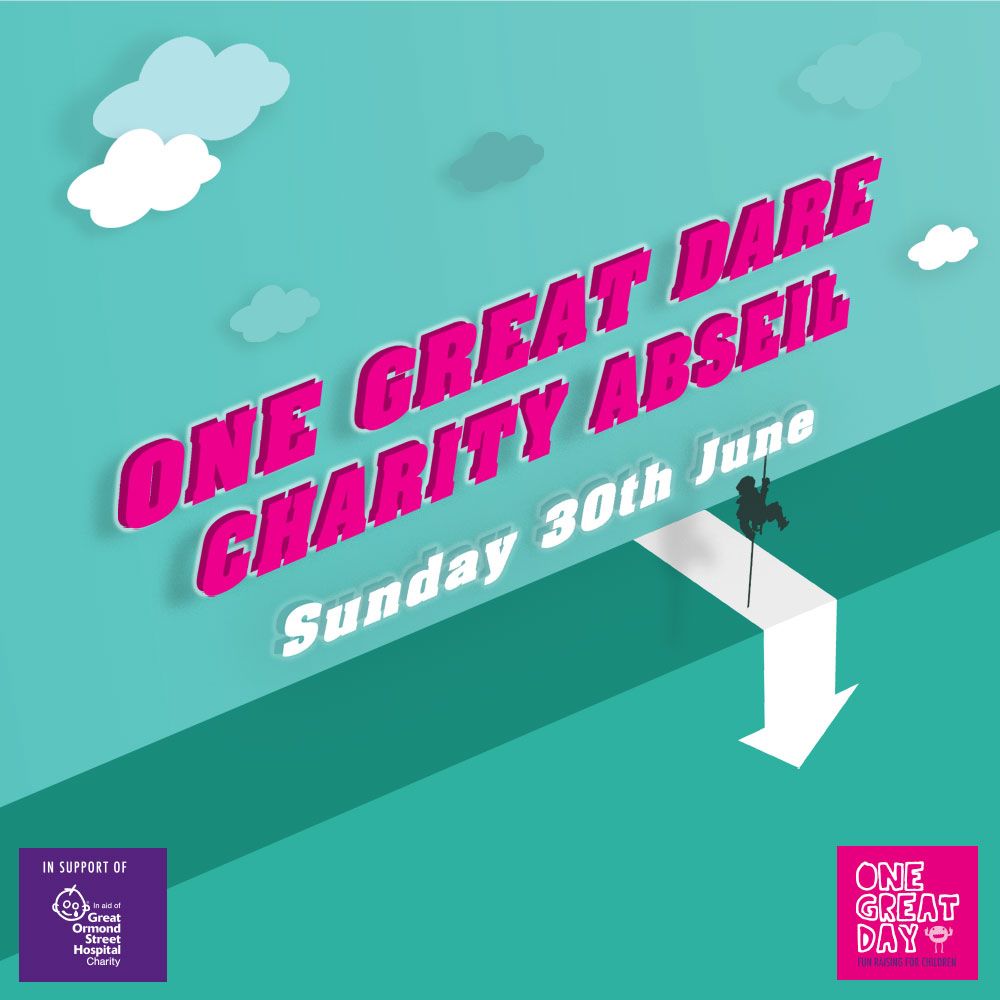 The abseil company is Lost Earth Adventures, you can view their terms and conditions here