News — Movie Emoji Quiz
Looking for something fun to keep your guests entertained? We've created our very own movie emoji quiz for you!
Have a go below and see how many you can guess correctly!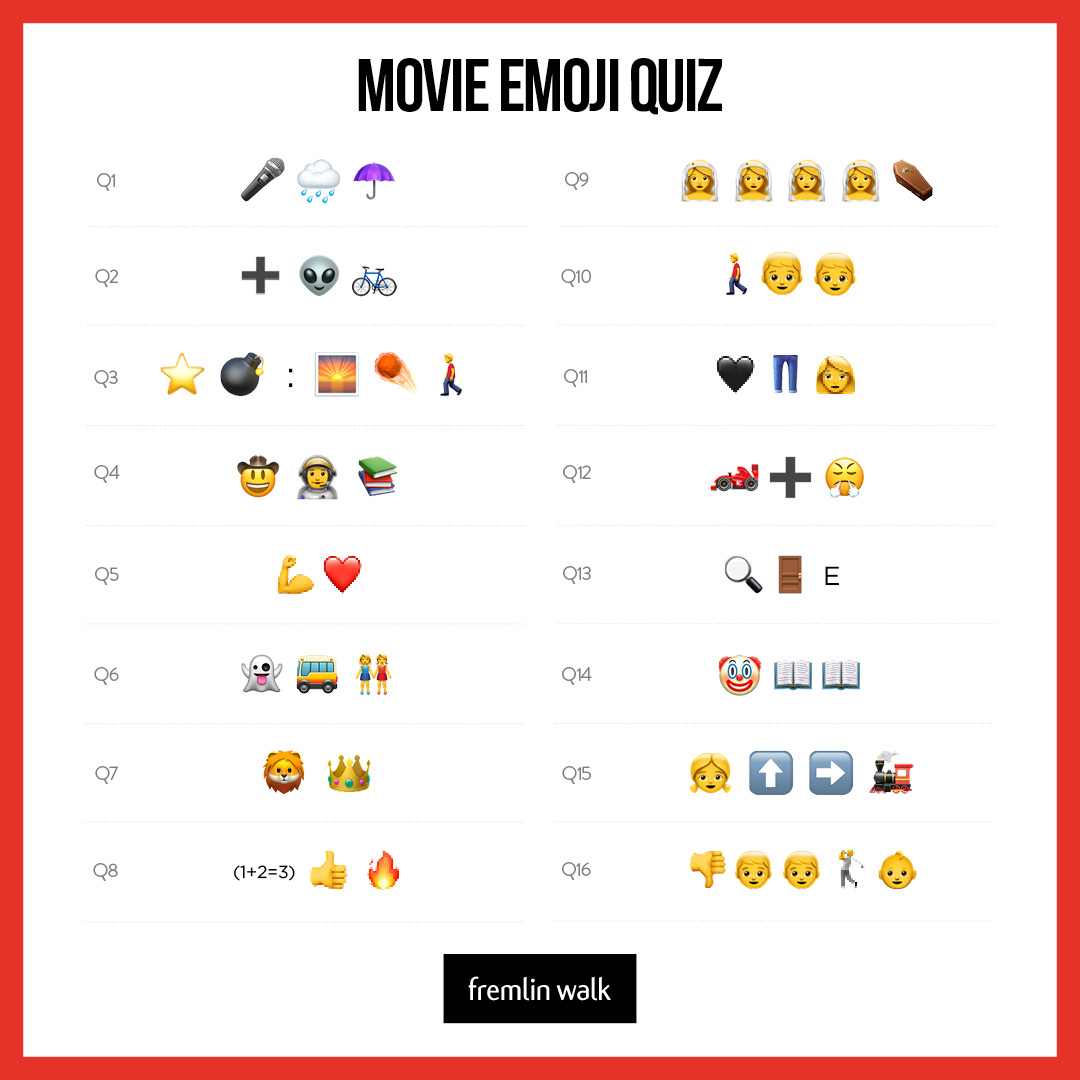 We're sure you're eager to find out the answers… But to avoid any spoilers, you'll have to keep scrolling…
…
…
…
…
…
…
…
…
…
…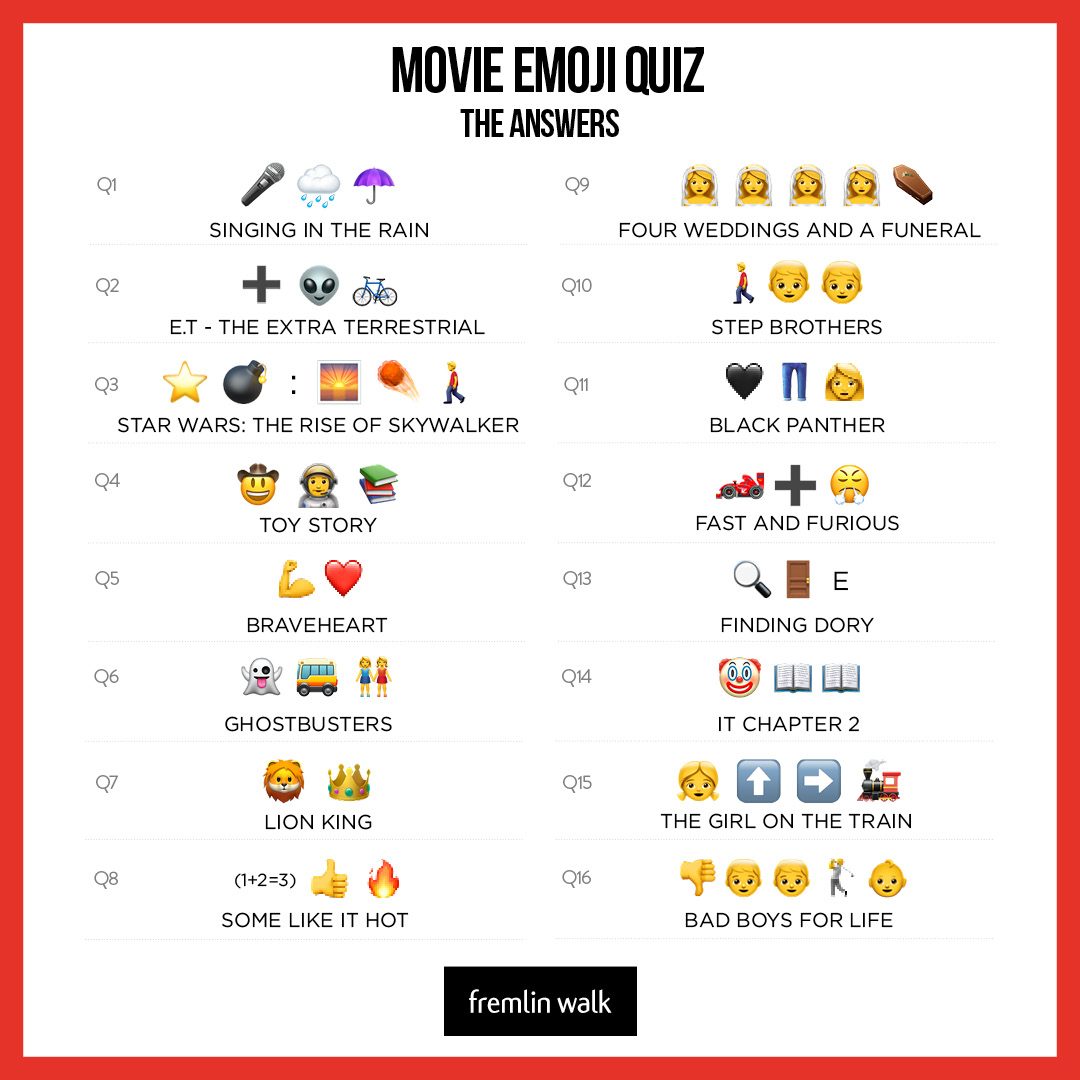 How did you do? We'd love to hear how many you got correct over on our social media pages!