News — June at Build-A-Bear!
Calling all Pokémon Trainers!
Jigglypuff is the NEWEST Pokémon at Build-A-Bear Workshop!
Get ready to sing a happy tune, Pokémon fans – now you can add Jigglypuff to your team! This round, pink Pokémon is known for its ability to lull opponents to sleep with its singing voice. A Jigglypuff Cape and 6-in- 1 Jigglypuff Sound also make for exciting new arrivals. Make your own Jigglypuff in stores or sing with an online exclusive bundle (which includes a plush microphone). Plus, every Pokémon comes with a FREE Build-A-Bear Workshop Exclusive Pokémon TCG Card!

Make Your Own Shark-tastic Friend!
Swim into summer with the Shark Week collection at Build-A-Bear Workshop!
Here's someFIN to get excited about – the NEW Shark Week collection is swimming into Build-A-Bear Workshop! With the cute 'n' cuddly Great White Shark, you can play every week like it's Shark Week! Dive into fun with new beach-themed outfits and accessories so your furry friend can ride the waves all summer long!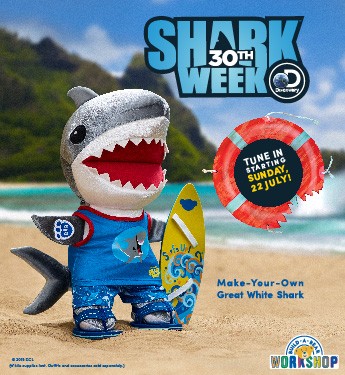 "Jurassic World: Fallen Kingdom" Takes Over the Workshop!
Stomp away with your own Jurassic World T.Rex furry friend!
Arrives 7 June 2018
Alert: dinosaur breach detected! The NEW Jurassic World T.Rex furry friend brings a lot of prehistoric fun just in time for the release of "Jurassic World: Fallen Kingdom"! You can channel your inner dinosaur behaviourist by bringing this de-extinct furry friend to life. Don't forget to add a Jurassic World T-shirt and dinosaur sounds to your furry friend for more roarin' adventures!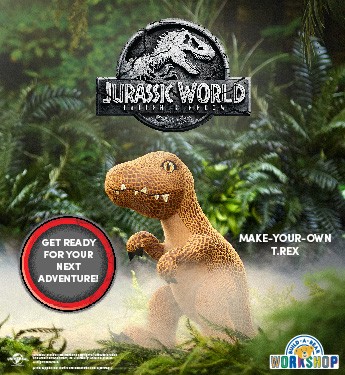 BEARacket Challenge
Goal! Help your favourite furry friend win big by voting in the BEARacket Challenge!
15-17 and 22-24 June 2018
CeleBEARate what's sure to be a sensational summer of football with the BEARacket Challenge at Build-A-Bear Workshop! 32 furry friends will hit the pitch running, but only one can become the champion! Pick up a bracket in stores to fill out and be sure to vote online for the furry friend you want to see win it all. Plus, you can make your own Football Bear and add bear-sized football gear to help root on your favourite club this summer!