News — July at Patisserie Valerie!
Patisserie Valerie have finally released their NEW range for July!
They would like to introduce their limited edition Strawberry Ace choux bun, delicious range of handmade ice cream and even a brand new range of perfect patisserie.
Strawberry Ace – £4.10 dine in / £3.10 take away
Crisp choux pastry generously filled with raspberry jam, St. Honore cream, fresh strawberries and whipped cream.
This indulgent treat is finished with drizzled white and dark chocolate.
Their Strawberry Ace is sure to be a smash hit!
*Only available until 31st July.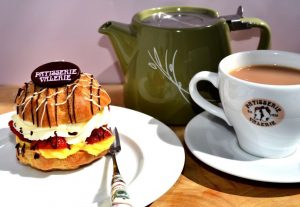 Ice Cream
1 Scoop – £2.60
2 Scoops – £4.55
3 Scoops – £5.95
NEW flavours include:
Salted Caramel, Mint Chocolate, Chocolate, Strawberry, Oreo Cookie, Lemon Sorbet, Orange Sorbet and Seeded Vanilla.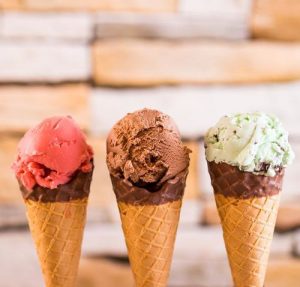 New Range of Pastries
Gianduja Croissant, Pain Aux Raisins, Lemon Swirl Danish, Apricot Danish, Cinnamon Danish, Almond Croissant and Plain Croissant.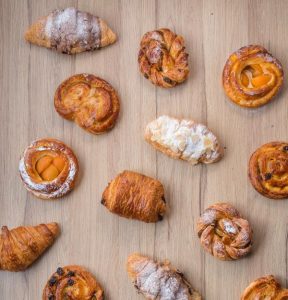 Cake of the Month
Save £5 on their indulgent Strawberry Gateau when you order 8" or above.
This deliciously fruity gateau is comprised of vanilla sponge lovingly layered with fresh cream and fresh strawberries, and finished with roasted nibbed almonds.