News — January at Build-A-Bear!
Friendship Pops at the Workshop!
Make today colourful with the NEW Candy Pop Bears at Build-A-Bear Workshop! These candy-inspired furry friends are a bright way to sweeten anyone's day. Plus, the Workshop is bursting with fun ways to make these bold bears your own. Pick your colour and add new fashions and accessories to make a sweet treat you can hug!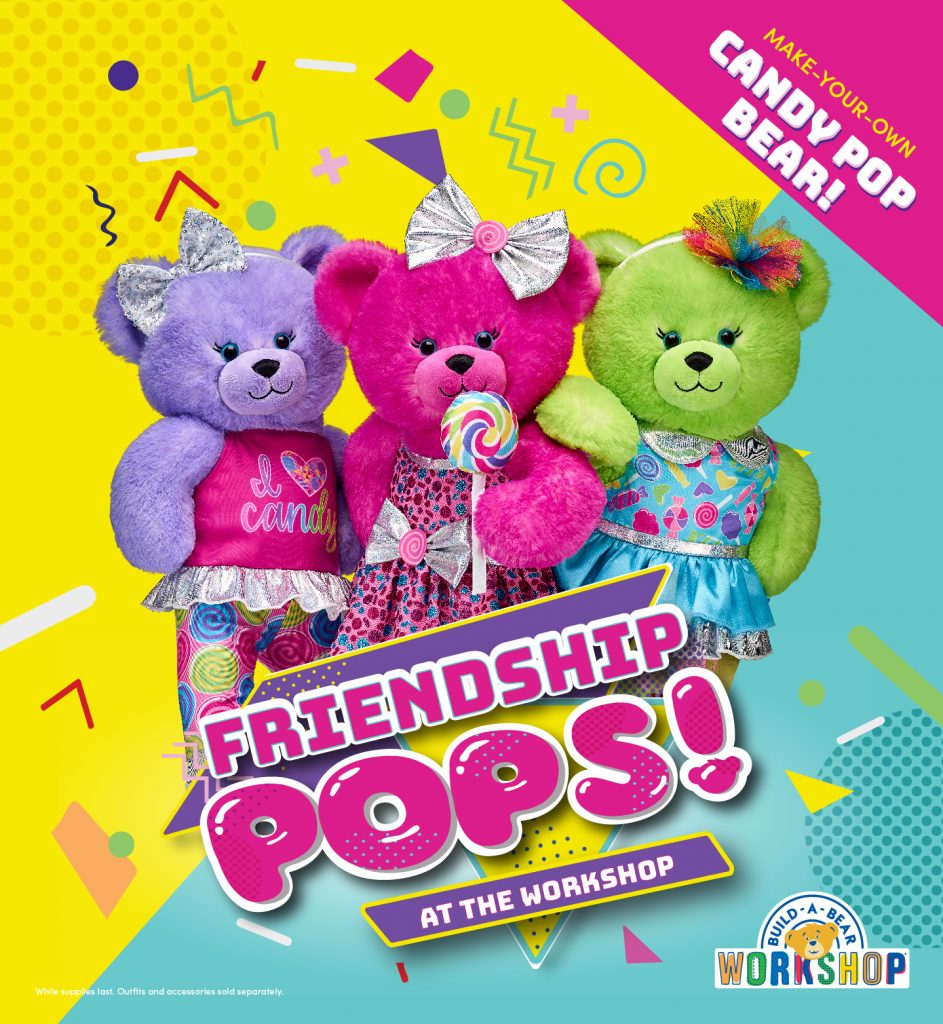 Hang Out with Your Own Rainbow Stripes Sloth!
Meet Rainbow Stripes Sloth! Sloths may be the slowest animals around, but they're so cute that you'll fall in love fast! The newest wild animal at Build-A-Bear Workshop is sure to stick out in the crowd with its bright rainbow fur. Plus, this furry mammal's hands and feet stick together so it can hang onto you or anything you want!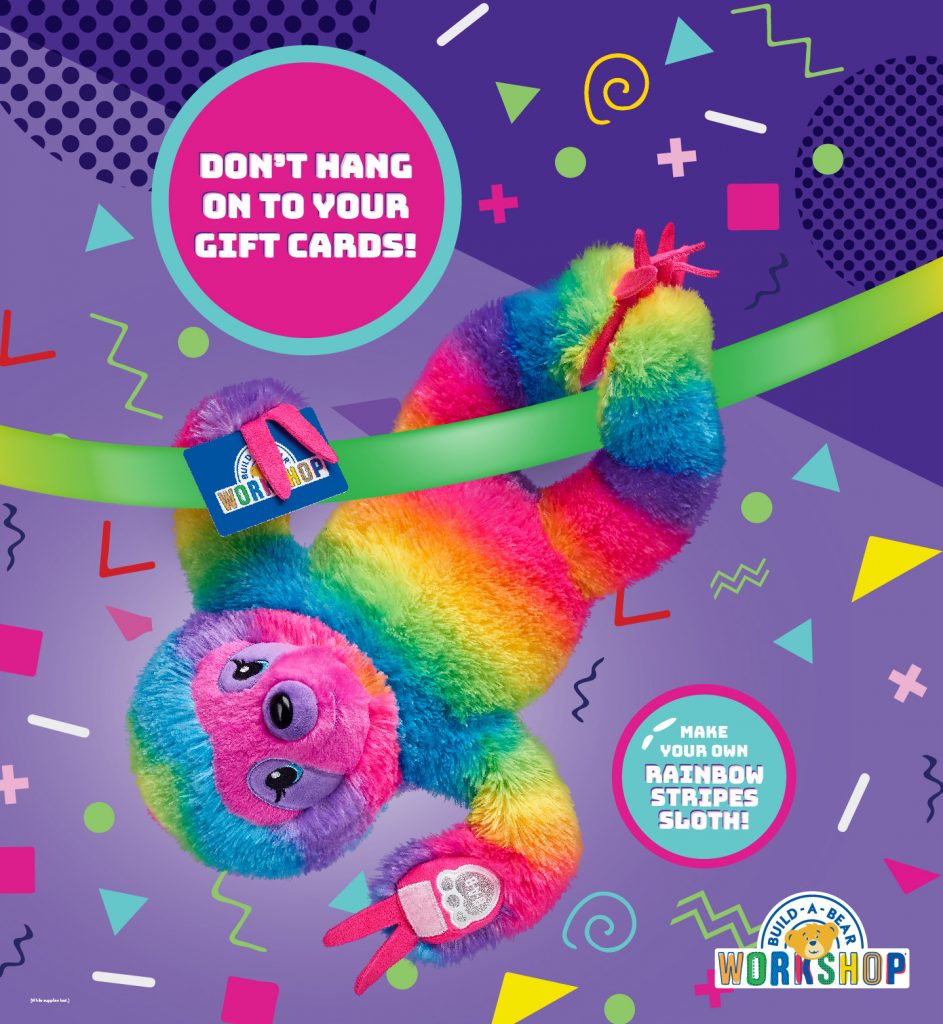 Experience Love in Every Hug This Valentine's Day!
At Build-A-Bear Workshop, it's always the heart that counts – and Valentine's Day is the perfect occasion to make a heartfelt memory with loved ones! Only with a furry friend from Build-A-Bear Workshop can that special someone feel love in every hug. Shop the NEW Valentine's Day collection for personalised gifts they'll always remember!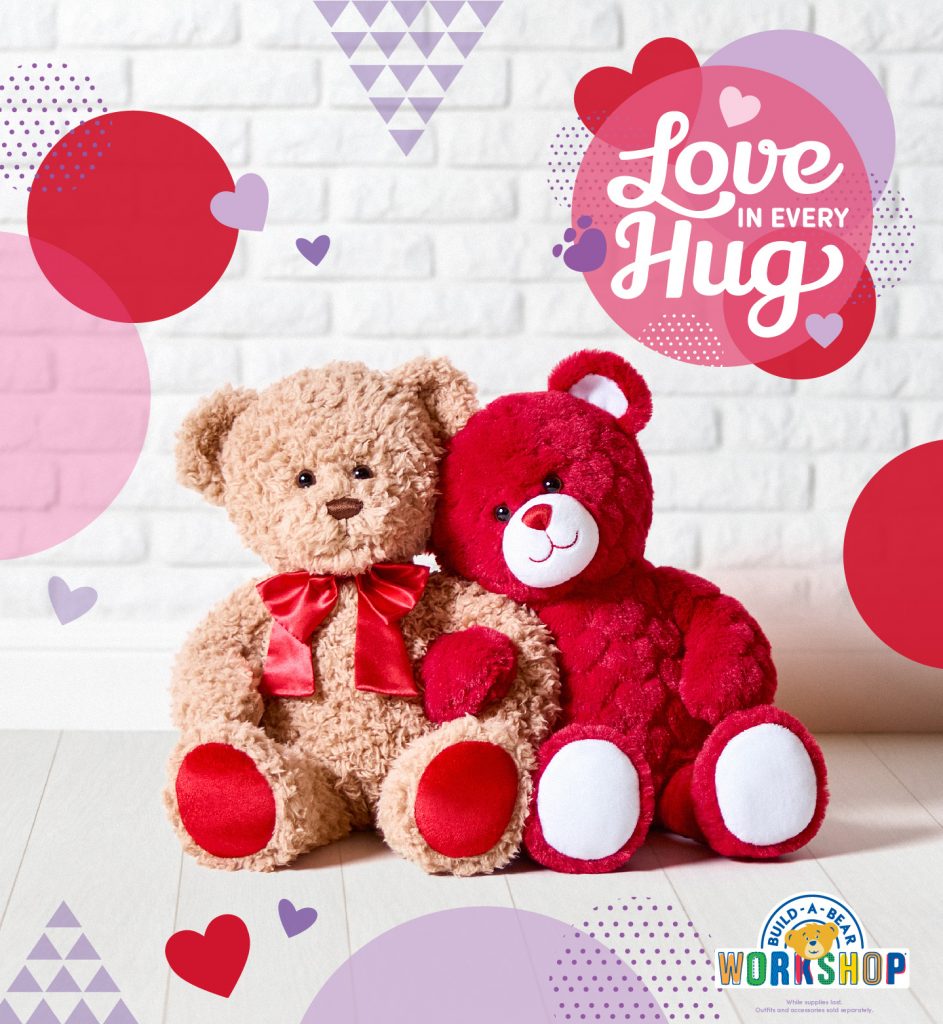 Fly Away with NEW "How to Train Your Dragon" Arrivals!
Fire up your imagination at Build-A-Bear Workshop! Now you can experience the epic film conclusion of "How to Train Your Dragon: The Hidden World" with the all-new Toothless and Light Fury by your side. Have more dragon fun with action-packed outfits and accessories in stores and online – and get ready to fly high with MORE new arrivals from The Hidden World coming soon!