News — We're Sponsoring Elmer's Big Heart of Kent Parade!
Elmer's Big Heart of Kent Parade
Fremlin Walk is proud to sponsor 'Elmer's Big Heart of Kent Parade', Maidstone's first-ever sculpture trail, set to take place in 2020.
Fremlin Walk will be one of the local destinations to home one of the most iconic, popular and colourful children's book characters of all time, Elmer the Patchwork Elephant.
The elephant is an iconic symbol seeped in history for the Centre. Previously known as Fremlin's Brewery, the company's logo featured an Elephant stood on top of a coat of arms. The Elephant still features at Fremlin Walk on their gold weathervane, positioned on top of the management offices.
Centre Manager, Lloyd Wright, commented: "We're excited to see families at Fremlin Walk having fun trying to find Elmer, but if they need a break from the trail they can relax at one of our family-friendly eateries including Bill's, Five Guys, Costa, Pret A Manger and more, plus loads of great places to shop. The kids will love Smiggle, Build-a-Bear and the great new activity area inside Waterstones.
"Not only will the parade be a lot of fun, but it's also a great way of raising valuable funds for the Heart of Kent Hospice, so we are thrilled to be a part of such a great cause."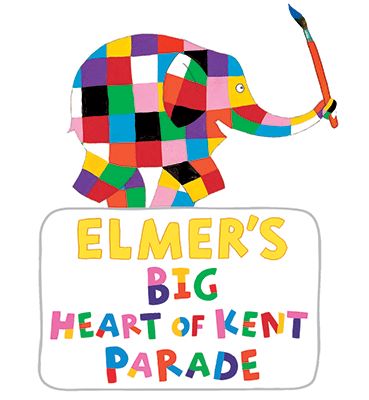 To find out more visit the Elmer's Big Heart of Kent Parade website.