News — Celebrate Your Love with Fraser Hart!
As the weather starts to warm, Fraser Hart want you to Celebrate Your Love over the romantic summer months!
During this traditional season of love and celebration, Fraser Hart are helping you with your love stories, courtesy of their spectacular range!
See below for some of their specialties.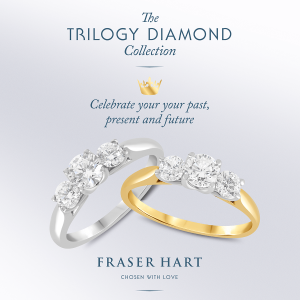 Trilogy Diamonds
Featured Products
Product Code: 01-01-0-0936 – Price £2499
18ct gold ladies 0.75 carat diamond graduated three stone ring
Product Code : 01-01-0-1061 – Price £2999
Platinum 0.75 carat diamond three stone ring
Declare your commitment with a diamond setting symbolising the past, present and future of your love. Trilogy diamonds are an excellent choice for major anniversaries, or as an alternative to the traditional engagement ring, as they are also thought to represent friendship, love and fidelity.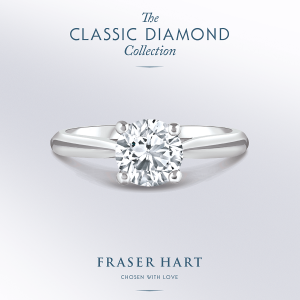 Classic Diamonds
Featured Product Code: 01-01-9-0011 / 2540701
Platinum 1.00 carat diamond solitaire ring – £6999
Round solitaire diamonds have a simple, timeless elegance. Best known as the iconic engagement ring style, a solitaire setting is stunning, yet subtle enough to wear every day. Classic diamonds also make excellent gifts for milestone birthdays or to celebrate special achievements.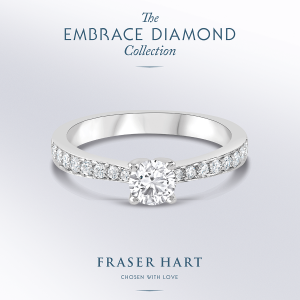 Embrace Diamonds
Featured Product Code: 01-01-0-5412 / 01-01-0-5412
Platinum 0.60 carat diamond ring – Price £2499
This hand-chosen collection features diamond halo settings and solitaires with diamond set shoulders for a glamorous look. The centre stone is embraced by smaller diamonds, creating an overall stunning effect that feels stylish and contemporary.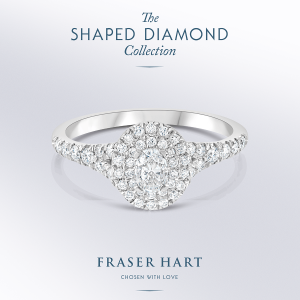 Shaped Diamonds
Featured Product Code: 01-01-0-1044
18ct white gold 0.65 carat oval diamond halo ring – Price £1999
For those who crave something unique, this hand-chosen collection offers sparkling diamonds in a variety of alternative shapes to the traditional round brilliant cut. Known as Fancy Shapes, discover an unexpected design to make your diamond gift feel special and personal with just a touch of vintage inspiration.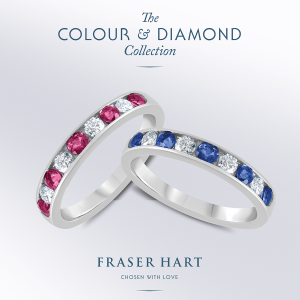 Colour & Diamonds
Featured Products :
18ct White Gold Sapphire and 0.28 Carat Diamond Ring
Product Code: 0459015 / 01-07-01-5643 – Price £999
18ct White Gold Ruby and 0.28 Carat Diamond Ring
Product Code: 0459016 / 01-07-02-5276 – Price £999
The rich colour of precious gemstones is a stunning accompaniment to diamonds. Incorporate a loved one's favourite colour or birthstone into a gift that feels uniquely personal. Gemstones with diamonds are also a popular alternative engagement ring style.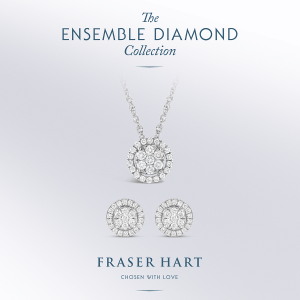 Ensemble Diamonds
Featured Product Codes :
9ct White Gold 0.20ct Diamond Round Halo Blossom Pendant
Product Code : 04-02-1-5979 – Price £599
9ct white gold 0.25 carat diamond halo stud earrings
Product Code : 04-01-1-5698 / 0224105 – Price £699
This hand-chosen collection features intricately set clusters of diamonds in stunning designs, from delicate and romantic to bold and eye-catching. Wearers with dainty fingers often find diamond clusters to be especially flattering since they can mimic the size and sparkle of a much larger stone without adding height to the finger.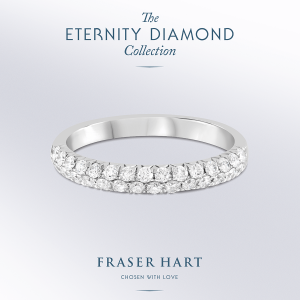 Eternity Diamonds
Featured Product Code: 01-02-0-5416 / 0424063
18ct white gold 0.50 diamond ring – Price £1150
Symbolising an everlasting bond, the eternity ring features 5 or more diamonds wrapped around the finger in a row. Eternity rings are most often chosen for special anniversaries, but they are also increasingly popular as wedding bands, and as gifts for new mothers.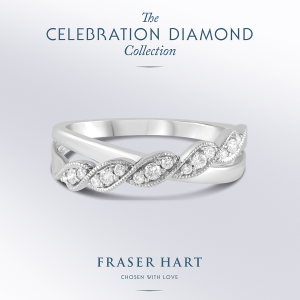 Celebration Diamonds
Featured Product Code: 01-06-0-5879
9ct white gold 0.15 carat twisted crossover ring- Price £450
Some celebrations deserve to be remembered for a lifetime. Whether you're marking a personal achievement, a birthday, a special milestone or just want to surprise a loved one, this beautiful collection of diamond jewellery is sure inspire your imagination for the ultimate gift for that big celebration.