News — Authentic French Market
From 6th – 10th June 2022 Fremlin Walk will host a wonderfully authentic French Market.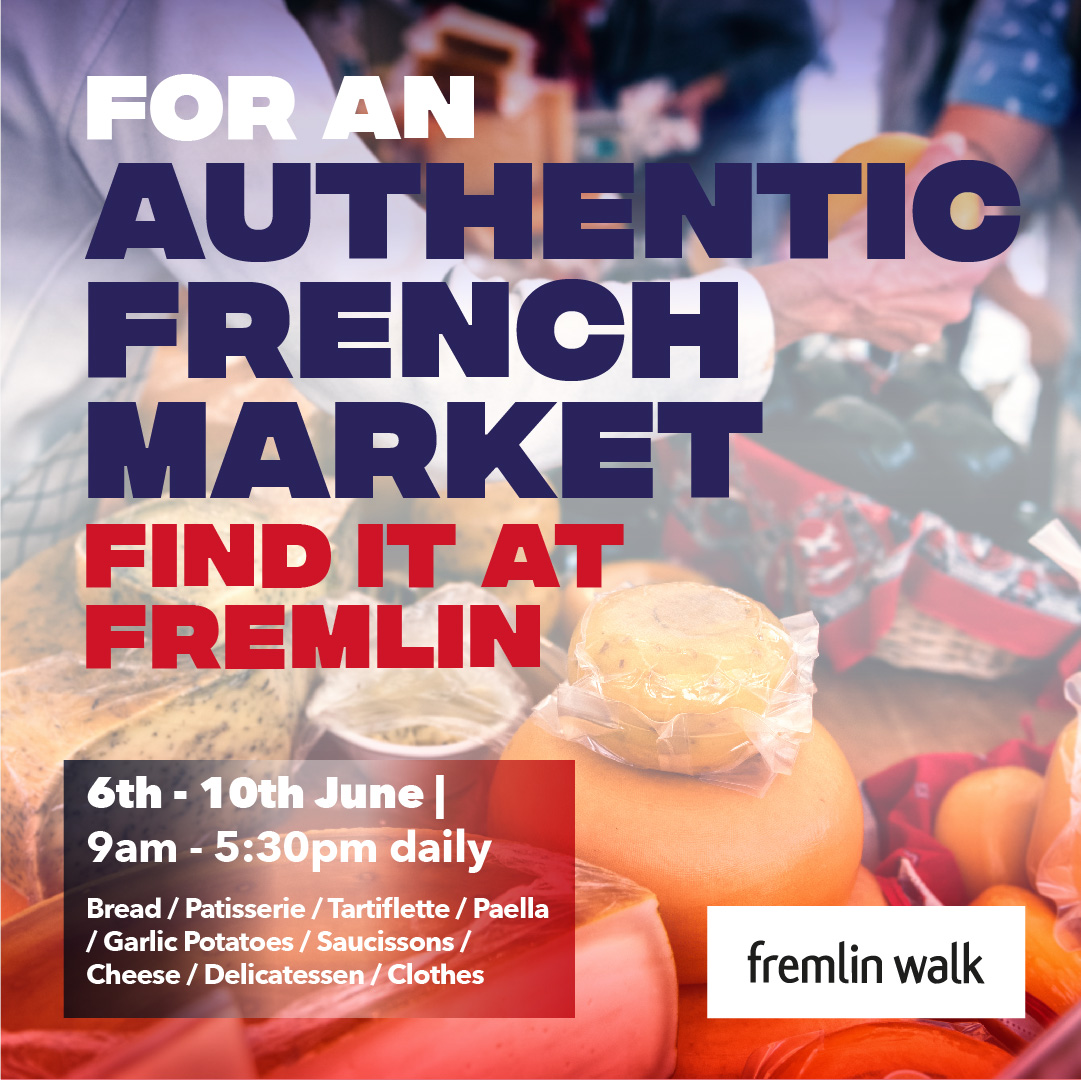 Come along to sample lots of tasty treats from stalls including:
Bread
Patisserie
Tartiflette
Paella
Garlic Surimi
Prawns
Garlic Potatoes
Saucissons
Patés
Cheese
Delicatessen
Olives
Clothes
The French Market will be open daily from 6th – 10th June 2022 from 9am – 5:30pm. We can't wait to see you!